Why visuals?
Using pictures as a form of communication can reduce anxiety and bring calm, helping to create a harmonious and functional homelife.
VIEW OUR RANGE OF VISUALS HERE
how do visuals help?
When children see what is coming next they feel more calm and in control. Visuals can help because they:
• support routine and transition
• don't disappear like words do
• allow for processing time
• are universal across all languages
See our range of visual resources here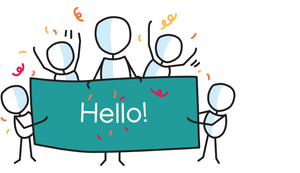 The Beanies are here to help you communicate.
Meet The Beanies. You will find them throughout the artwork here at Create Visual Aids, representing all different aspects of life, including feelings. They were born out of a lot of careful planning… and a lot of love. They are designed to be gender neutral, age neutral and available in both a neutral skin colour, or in skin colours of your choice, so that as many individuals can identify with them as possible. They are also a lot of fun!
1. BROWSE
Browse our range of visual resources. We have standard resources, personalised resources and PDF resources.
2. Purchase
Purchase whichever visuals are right for you. If you need help with this please view our videos on how to use visuals here.
3. use
Make the visuals part of everyday life and enjoy calmer routines and transitions.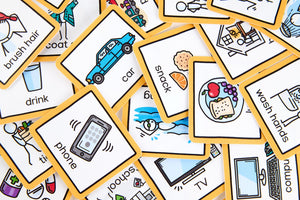 just need visuals?
Have you used visuals before and just need a few more to add to your collection? Click here to order visuals of your choice.
We were spending hours in the evening trying to get our daughter to go to bed. Frustrated by the whole situation, I resorted to purchasing a visual chart I could use for her evening routine. It worked a treat. She now works her way down the chart each evening and bedtimes are a lot faster and easier with a lot fewer tears. Her sleep even improved! I can't guarantee that the same will happen for all kids, since we know they are all so different, but it certainly was worthwhile in our situation!
Aissa Jess
I'm amazed what a difference this has made to my son. There is a wide variety of cards and the quality is fantastic. My son loves preparing his table for the day with me. I would thoroughly recommend this for any child.
My son was recently diagnosed with Aspergers and this is a tremendous tool for calming and focusing him. We discovered his love of timetables when he started Reception as this is a tool used every day at his school. For months now I have been printing out flimsy pieces of paper, cutting them out and sticking them on the wall with blue tack for him - a maddening process! This is exactly what I was looking for - a lovely durable product that is easy to use and delights my son.
Mary Arbuthnot
This is a great product, especially for a SEN child who may need to feel in control of the order they do things in. We sit down with our daughter & she plans her routine. We find her being in control makes it easier when getting to do's, done.
Mrs J Donnelly